Why Rent a KINISI E-Vehicle?
We offer different models of electric bicycles, tricycles and scooters to help you find the vehicle best suited to your needs.
Ride stress-free, knowing you have
the sturdiest, most comfortable electric
2- and 3-wheelers available in India.
User-friendly, flexible service.
We will answer your calls if you need us,
even outside working hours.
E-Vehicles don't just reduce air pollution either; they also reduce noise pollution, which creates a more pleasant and peaceful environment

Warning: Undefined variable $widget_class in /home/u550725366/domains/kinisi.in/public_html/wp-content/plugins/beaver-builder-lite-version/modules/widget/includes/frontend.php on line 13

Volunteers get a special rate, Click below!
For bike rental visit us at :
Auroshilpam,
Center for Scientific Research (CSR),
Auroville, Tamil Nadu 605101
Silently explore Auroville's mysterious cycle trails.
Experience the abundant diversity of activities, classes, restaurants, art exhibitions and boutiques while moving around sustainably.
A place where day visitors can satisfy their curiosity and get a taste of Auroville, the Auroville Visitors Center is a complex of buildings specially designed to answer to the needs of casual day visitors and more interested guests alike.
Boutiques:
La Boutique d'Auroville:
Mirra Boutique:
Kalki Boutique:
Information Service
Cafes
Seagull Bookshop
For more information click

here
Matrimandir the located at the heart of the town in an area known as 'Peace'. It is popularly known as the 'soul of the city'. It stands for 'Temple of the Mother' in Sanskrit and it is dedicated to meditation and concentration for the locals. Although only locals are allowed inside the Matrimandir, visitor passes are available for free to book a day in advance.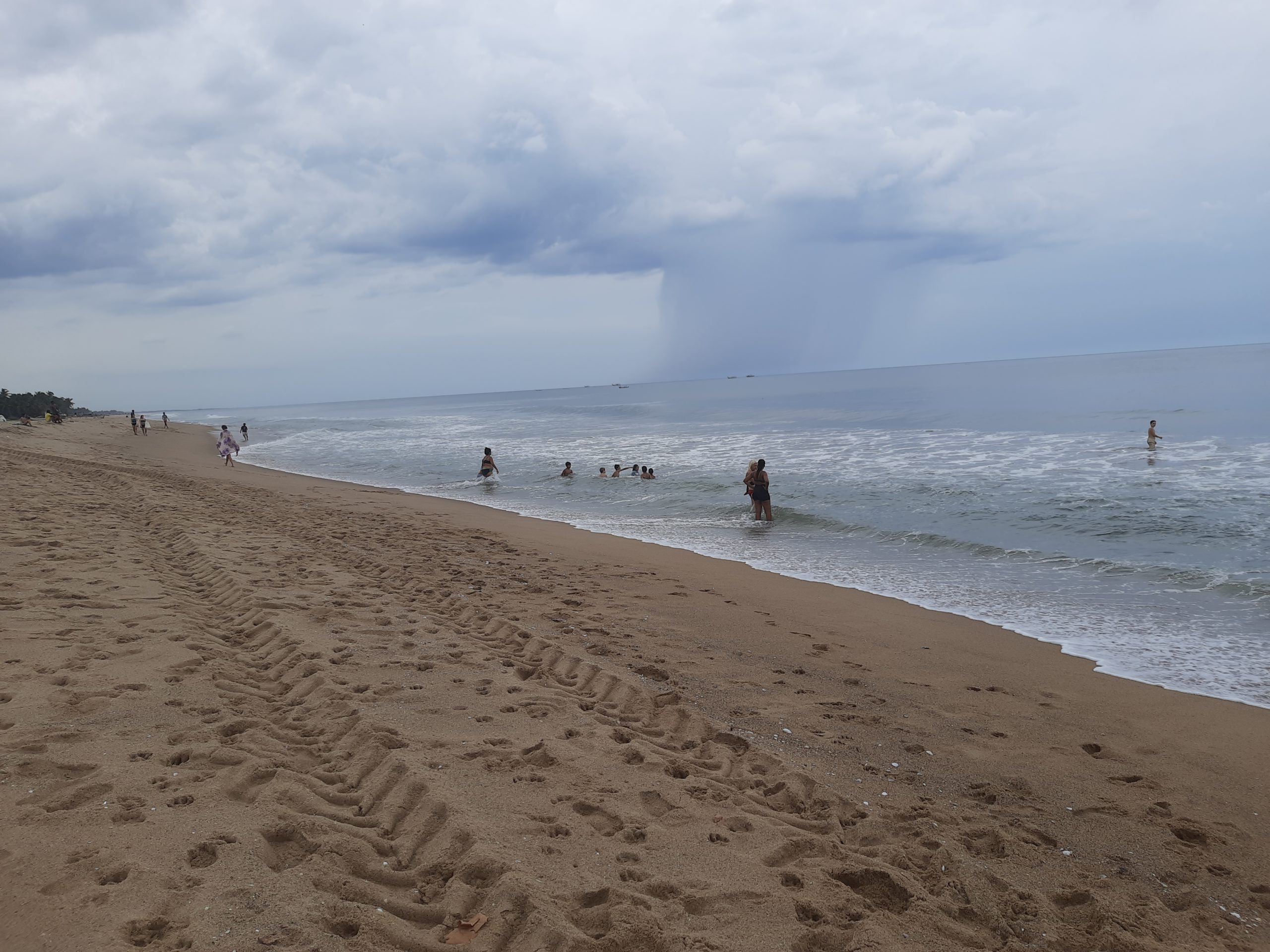 Go to the Auroville beach
It is located about 7km from the center of Auroville. Its shallow waters and small waves make it an ideal place for swimming. It is a fairly popular destination and on weekends it can get rather crowded, but on weekdays it is relatively less so.
Auroville Bakery and Boulangerie
(closed Sundays)
- Bakery & Cafe
Bread & Chocolate
- Cafe & Restro
La Terrace (closed Thursdays)
- Cafe & Restro
Le Morgan (closed Sundays)
- Cafe & Restro
Naturellement Cafe (closed Mondays)
- Cafe
Marc's Cafe
- Coffee shop
Sakura Sushi
- Sushi
Satchitananda (closed Sundays)
- Raw food
Solitude cafe (closed Sundays)
- Farm & cafe
Tanto Pizzeria
- Pizzeria & Italian Restro